The DeWalt range of private mobile radios offers many advantages over standard mobile phones and basic walkie talkies and are ideally suited for those in active trades like building and construction work. PMR's are also an essential safety and communication tool for the adventurer and explorer as well as those camping and working in the great outdoors.
Dewalt PMR's come in the iconic and industry renowned yellow and it's design elements boast ergonomic features and compact designs. They're lightweight and easy to set up and use. It's features of instant communication mean, no waiting around for signal or jammed lines which in some cases can be life saving.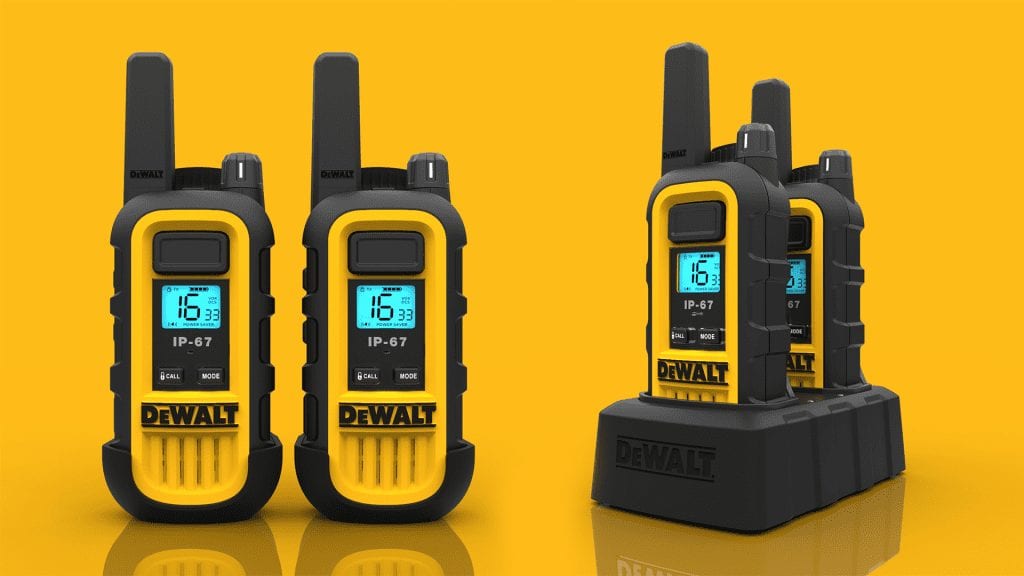 The radios are dust-proof, waterproof and very robust so they can handle a variety of tough environments and are perfect for industrial sites or rugged terrains. The Dewalt PMR's have been drop tested from 2 metres and are IP67 rated to make sure they won't let you down even in extreme situations. 
DeWalt is a trusted brand part of the Stanley Black and Decker family and has been around since 1924 making them the leading experts in PMR technology and give you the ideal solution for your radio needs.